Short "DDK" Biography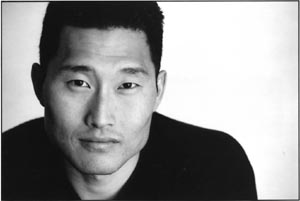 Daniel Dae Kim
Excerpt of a detailed biography at http://www.danieldaekim.org
Daniel Dae Kim was born in Pusan, Korea. His family immigrated to the US when he was two years old, and he grew up in Pennsylvania.
He earned a Bachelor of Arts degree from Haverford College/Bryn Mawr College in Theatre & Political Science, and spent a semester studying at the National Theatre Institute at the Eugene O'Neill Theater Center in Waterford, Connecticut during junior year.
In 1993, Daniel started the MFA acting program at NYU's Tisch School of the Arts, and graduated with a Masters in Acting in 96. While in New York, he performed in original comedies that he co-wrote and performed in while part of an improv group.
After moving to Los Angeles in 1997, he immediately began finding work in television and film, appearing in over twenty projects in two years.
Some of his idols are Paul Scofield, Gene Hackman, Robert DeNiro, Jonathan Pryce, Sidney Poitier, Gene Kelly, Denzel Washington, and Robert Duvall. He loves sports, including tennis, football, skiing and Tae Kwon Do.
Daniel is married and has one son.